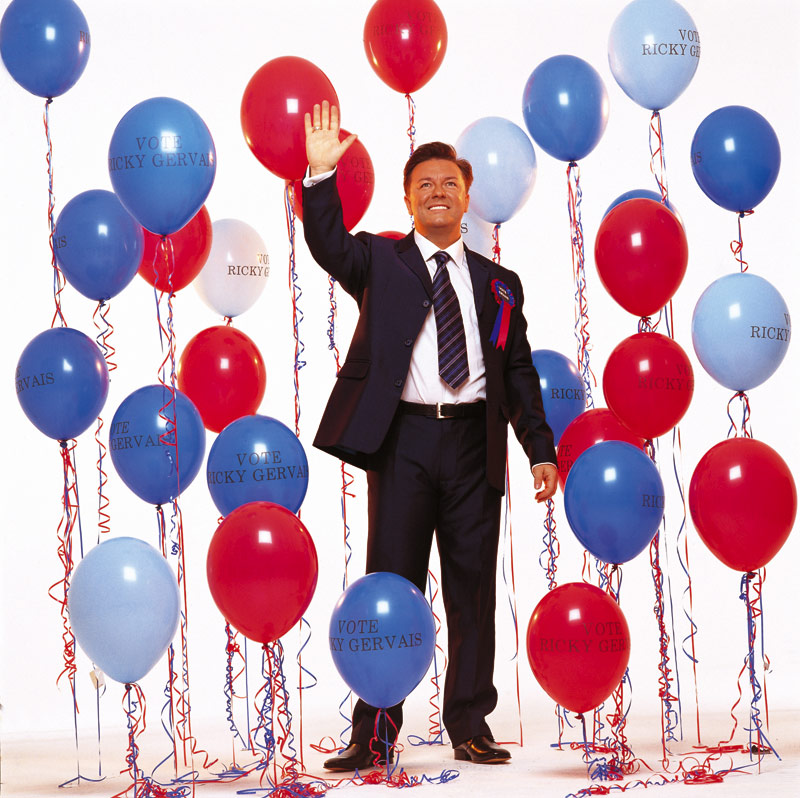 If you haven't heard of Ricky Gervais by now, soon you'll have no way to avoid him. He created the original version of "the Office" then imported it here (the US version just picked up a few Golden Globes). His next show "Extras" featured Kate Winslet, Ben Stiller, Patrick Stewart, Samuel L. Jackson and more in just six episodes.
Recently, he's written an episode of "the Simpsons", appeared in Christopher Guest's upcoming film and started
these podcasts
. I'm addicted to these things, mostly because they're complete nonsense. It's literally thirty minutes of Ricky and his writing partner Stephen Merchant torturing a third guy, Karl Pilkington. And obsessing about monkeys. That's the only way I can describe it so I'll just let you
listen for yourself
.