I'm off to Baltimore to visit Dad. He's doing much better. They took the tube out yesterday so I'll get to hear what he has to say. Until I get back you can look at these.
My dad's one of the reasons I love Indiana Jones. Indiana Jones and the Last Crusade wasn't just a father and son story. It was the story of a son dealing with a bald, opinionated, intellectual father. It didn't hurt that the son was the coolest character ever.
So when the merchandise came around for the new movie, I bought everything. The 3 3/4" line was fun (if short lived) but I was really waiting for the 12" line. The character is made for this style of figure, with his rumpled clothing and small relics. They've finally started to ship within the last month (two months after
Crystal Skull
hit DVD) and they seemed to arrive at my door every day. Even after waiting 25 years for these, I customized just about all of them.
You've already seen this one. Henry Jones Sr. and Indiana Jones are from Medicom. The tie and 21st Century Toys motorcycle are from ebay and Henry Jones has a grail diary in pocket hand made and customized by a guy I found on a message board.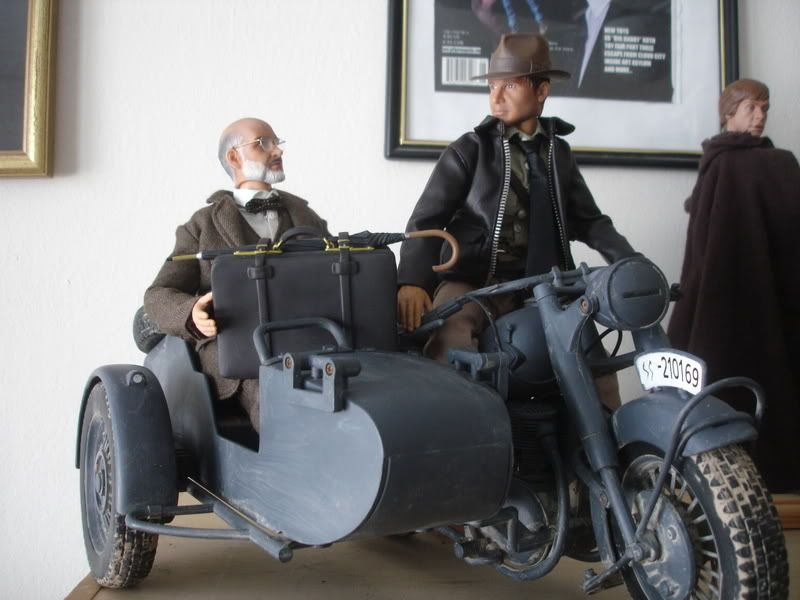 Here's Sideshow's 12 inch Raiders of the Lost Ark Indiana Jones. They developed a new body for this figure but I used the Japanese Hot Toys body instead. He has the headpiece to the staff of Ra in his pocket and the idol in his bag.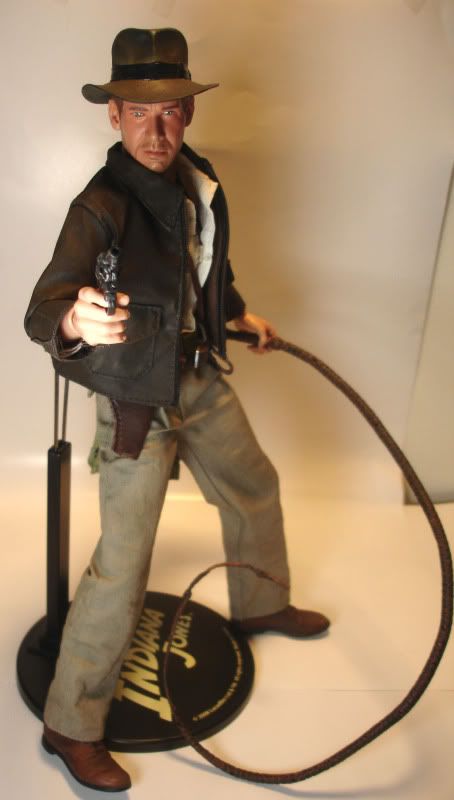 The new Sideshow body went to this guy. Indy comes with an extra hatless head so I made this Professor Jones custom. The suit is Giles from
Buffy the Vampire Slayer
and the glasses are Skinner from
The X Files
. The enevelope is part of that grail diary custom.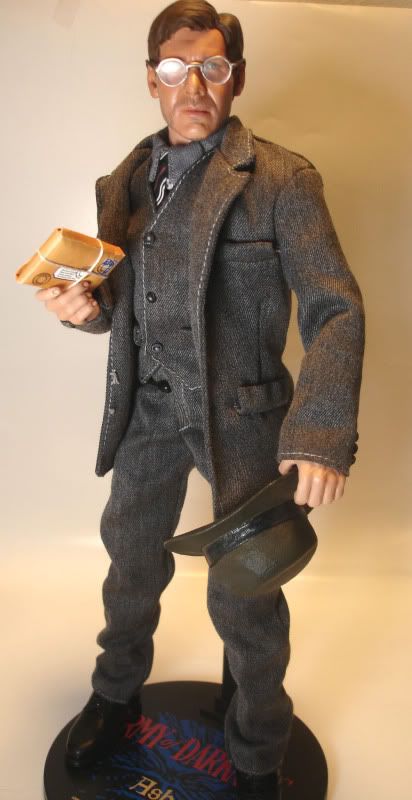 I bought a second Indy so I could make this. He's on a Hot Toys muscular body and the shirt is my 1982 Kenner doll. The machete is a G.I. Joe and the scars are Sharpie. He has all three Sankara Stones in his bag. It's my least favorite movie and my favorite figure.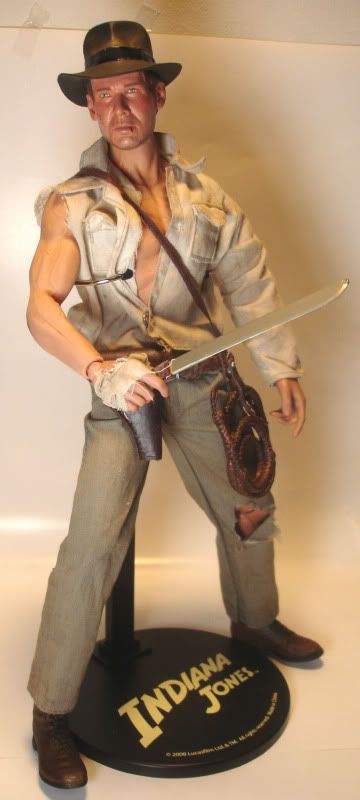 These last two weren't customs but hard to get. The Indy in German outfit almost wasn't released as Hasbro cancelled the line on top of him. I had to pay through the nose to get one but there he is. The Ark was a mail away that took me six months and a couple of figures I didn't want before I could own it.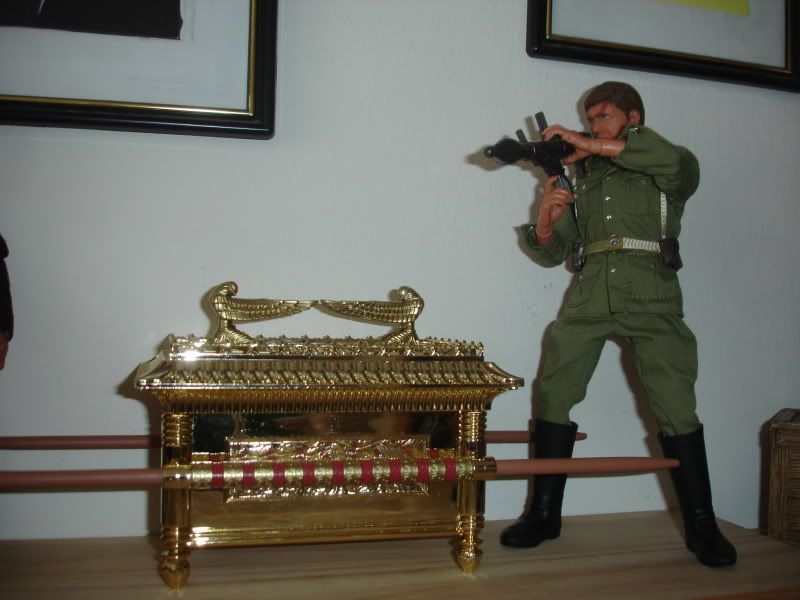 Sideshow is continuing the line even though no one else is. I have Belloq (with an idol pedestal) and Toht on order and a River Phoenix Indiana Jones from Medicom. Selling those cds paid for it all. Even though my dad doesn't love these films as much as I do, having these characters around help me think of him.