I haven't done a guitar gear post in a long time. Then again, I haven't had a reason.
I've had my pewter 2006 American Standard for a year now. I've never had a guitar that fit as comfortably or played as easily as this one: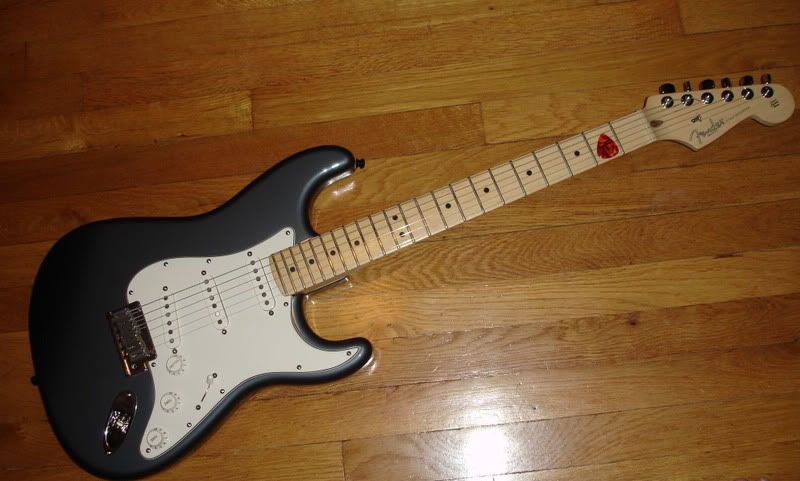 But it had one problem. It didn't sound so good with distortion. Add some gain and the guitar immediately got too loud and harsh. It was gorgeous clean so for the last year the strat was my clean guitar and I went to the Les Paul for heavy. Fine for the home studio.
But it always bugged me. So on Black Friday I went to GC with a gift card and a few coupons and picked up a JB Jr. It's a humbucker that fits in the space of a single coil. So I didn't need a whole new pickguard. I rarely pull out the soldering iron but I installed it in the bridge position pretty easily.

It sounded perfect but I still missed the cutting sound of that bridge single coil. So this weekend I got a push/pull 500K pot from ebay. Putting it in the volume slot was a DISASTER (I burned myself twice and ended up with no volume control) but an hour later it was in the tone position it worked perfectly.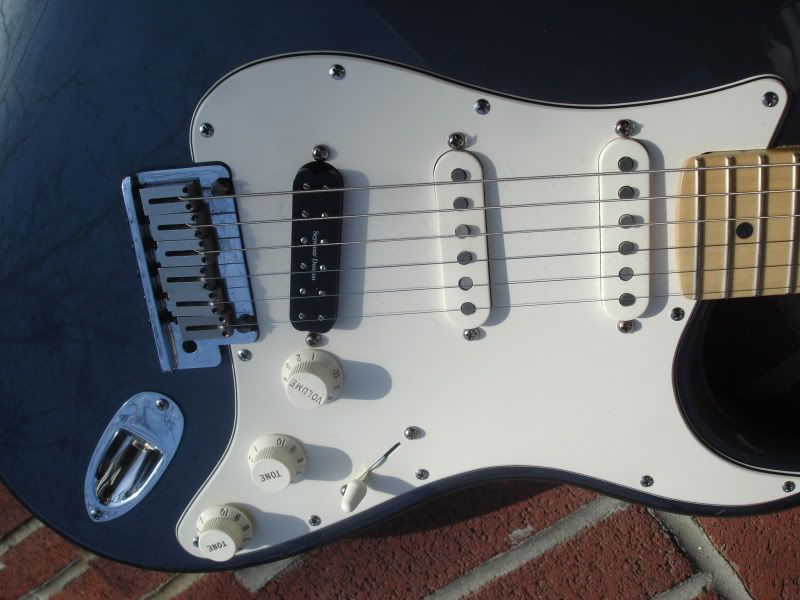 I lost some "quack" (out of phase nasal tone) but I got both strong single coil and humbucker sounds in the bridge. Heavy it sounds like Van Halen but I can still get a piercing punk sound from it. While I was at it I gave it the locking tuners (which added sustain) and the tremsetter from my 91 Tele Plus. That guitar was my first real electric but weighs 14 pounds so it doesn't get as much action as it used to.
I can't believe I successfully rewired anything in my life. I used to take apart machines to see how they worked and ended up with broken machines. This guitar is actually better because I messed with it. Now I finally have a guitar versatile enough for any jam session. I just need to go find a jam session.