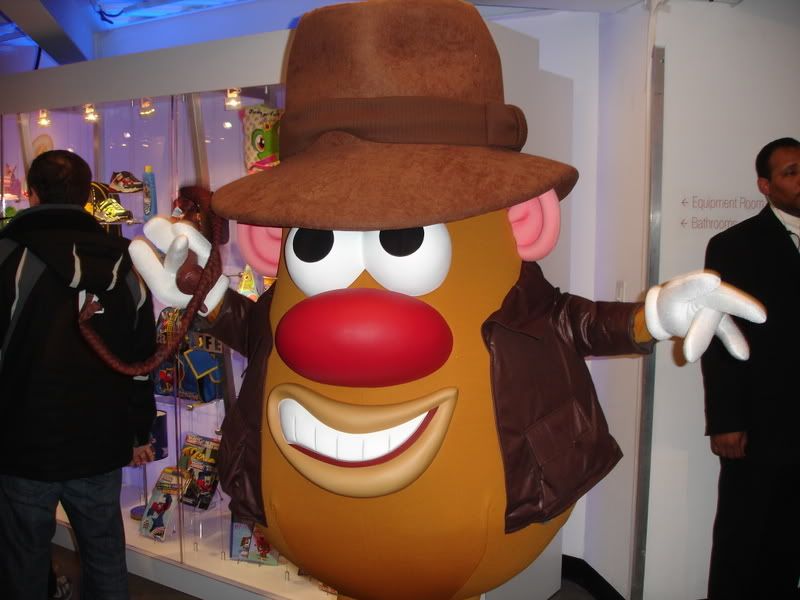 Thanks to figures.com, I've been spending the entire weekend at Toy Fair. Everything I've seen is better expressed by going to
their site
but here's a few things I've learned.
1. Indiana Jones is back. And everywhere. And it will bankrupt me.
2. Everyone is going 3 3/4" scale this year. With the rising oil cost, dwindling fan base and preeminence of Star Wars it just makes sense.
3. When you're at Toy Fair, people treat you well. They assume you're somebody. They have no idea.
See what I saw!