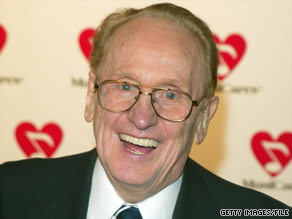 Les Paul passed away yesterday at the age of 94.
Les Paul may forever be known as the namesake of the classic electric guitar but he was much more. His jazz records are incredible. Fifty years later most guitarists can't touch them. In teh studio, he made even greater strides. He invented multi-tracking. Multi-tracking! That means if you overdub anything, you owe Les Paul.
I saw Les Paul at the Iridium once and he was still an amazing player. He was also tehw armest performer I've ever seen on stage. Lara Yaz used to work the Iridium and he said he was that great every week. The world will mourn not only the passing of a musical legend but the loss of a shining personality.