It occurs to me I might never have posted this picture of my guitars. Which is a shame cause it looks awesome.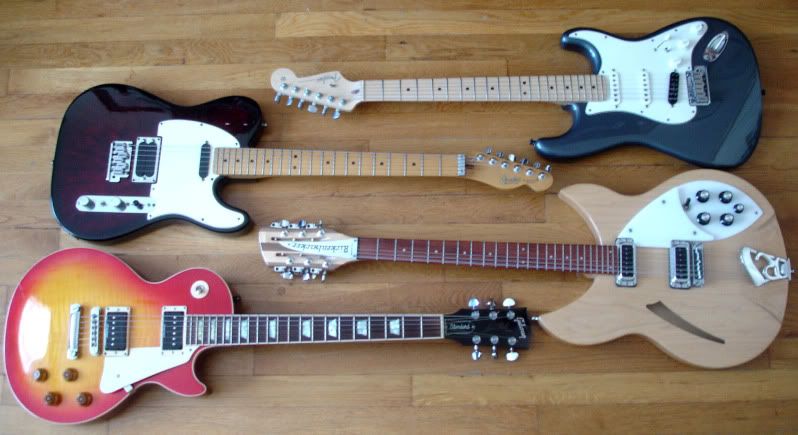 2006 Fender American Stratocaster
1991 Telecaster Plus Deluxe
1999 Rickenbacker 330/12
2001 Les Paul Standard
It's missing four more guitars, including the one I posted yesterday. I'll have to take new pictures.